For most seniors, the main reason to buy travel insurance is for medical coverage. A close second is protection against cancellation or interruption of their trip. As a senior, you'll pay more for travel insurance, but you are also more likely to need it. Travel insurance costs typically range from 4% to 10% of a trip's total cost.
1. Getting travel insurance for seniors
The first step is to find out what coverage your medical insurance provides for you outside your country. For example, if you're an American, you can't count on Medicare to cover you outside the US in most cases. Your credit card, as well as your homeowner's insurance may provide limited coverage. It's unlikely that your car insurance will cover you in foreign countries. Find out what you have, then determine what additional coverage you'll need.

2. Covering your senior travel insurance needs
Consider plans that cover medical emergencies, as well as the following travel insurance offerings:
Trip Cancellation. In these days of a world-wide pandemic, flights are frequently canceled. A trip can also be canceled due to weather, and other unanticipated circumstances that can leave you stranded and liable financially. A standard trip-cancellation insurance policy covers the nonrefundable financial penalties or losses you incur when you cancel a prepaid tour or flight for a reason covered by the policy, such as:

Your travel provider goes out of business or can't provide the contracted trip.
Someone in your group is unable to travel because of sickness, death, or loss of a job.
A family member at home gets sick. This detail is worth checking ahead of time as pre-existing conditions might not be covered.
You miss a flight or need an emergency flight for a reason beyond your control (such as an accident or bad weather).

Stolen Luggage or Theft. Do you travel with electronic devices in your luggage? Other valuables? Clothing, medicines, and other items should be covered by your travel insurance. If you stow valuables in your checked luggage, lost or stolen luggage can range from annoying to devastating. Under most homeowner policies, your personal property is already protected against theft anywhere in the world — but your insurance deductible still applies. For example, if you're carrying a $1200 phone and you have a $1000 deductible, it may be worth it to tack on a rider to your homeowner's policy that fully covers your valuables. It's a great idea to jot down a list of your valuables' serial numbers, makes, and models of your electronics, and to take pictures of them that you can provide to the insurer and the police, if necessary. Coverage can't return your valuables or the time you lose, but it can provide some reimbursement, preferably immediately!
Pre-existing Conditions. If your travel insurance covers just the basics, you may need to purchase waivers to cover pre-existing medical conditions.
Medical Emergencies. It's safest to purchase full medical coverage that includes emergency medical care, in addition to getting you to the hospital. Make sure that illness due to Covid is covered! Getting the virus is one thing, however, most policies won't cover a trip cancellation due to a country-wide shut down in your home country or the one to which you're traveling, or your reluctance to travel due to an outbreak.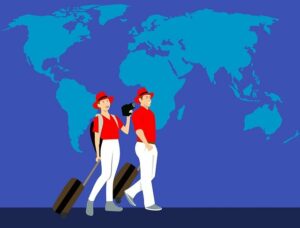 Medical Evacuations. Make sure that you're covered for emergency evacuations. You want coverage that will get you to the medical care you need, whether that's your hospital of choice, your home, or the nearest qualified medical facility. If you're traveling somewhere difficult to access, you'll need higher evacuation coverage. Depending where you're traveling, you might also need to secure evacuation coverage for other emergencies, such as wars and terror attacks. Scary, but better safe than sorry, right?
3. Reviewing the details of your senior travel insurance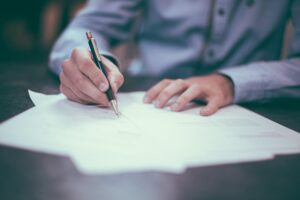 Thoroughly review policies. Check for the following:
Purchase Requirements: Many require that you purchase the policy at least 10 to 14 days before you begin travel. Make sure your policy includes a period during which you can cancel and receive a full refund.
Exceptions.Exceptions can hide additional costs.
Exclusions.Exclusions restrict coverage in certain situations. Are you planning to go bungee jumping, for example? That might not be covered!
Incomplete Submissions.If you file a claim, make sure you complete the forms thoroughly and accurately. If you don't, you may be disappointed to have your reimbursement delayed or your coverage even canceled.
4. Purchasing your senior travelers' insurance
The purchase alternatives include in-person, over the phone, and online. While travel agents can give you information and advice, they are not insurance agents — always direct any specific questions to the insurance provider.
According to Consumer Reports, online brokers offer advantages over travel agents or booking sites, when it comes to purchasing travel insurance. You can compare various plans and choose the one that fits your needs. Online brokers also feature live chats, show sample policies, and answer your coverage questions.
According to Investopedia.com, who say they "publish unbiased product reviews," the seven best travel insurance companies of 2021 include:
You can see details of their evaluations here.
You can find another list of recommendations at Forbes.com. They evaluate the providers, rate them, and include a link for quotes. Scroll down their page and you'll see a summary of the best senior travel insurance plans.
5. What's the bottom line?
Spend the time it takes to determine the travel insurance policy that best covers your needs, and make the additional cost of travel insurance part of your travel budget. Find a great, well-researched deal at SquareMouth, where you can compare 100 travel insurance policies from 23 providers with 87,773 reviews. Get covered and put your mind at ease. It'll make your trip all the more pleasurable.
Are you traveling alone to your dream destination? Looking for some company on a weekend jaunt or for your annual vacation? Perhaps you'd like to enhance your trip by finding someone compatible with whom to share the journey. At Senior Travel Buddies we have created an automatic process that identifies other members with whom you have the most travel desires in common. You'll also find great advice, like tips about how to get along with your travel buddy on an adventure you'll never forget. Get your travel plans in motion!