You are in control of your seniortravelbuddy.com experience. Begin the selection process by going to your profile page (select My Profile from the Main Menu), and click the "Your Travel Buddy Matches" option. It goes through and selects those members whose travel criteria best match yours. You'll receive a list of members with the top match listed first. Browse their profiles to find those members who most appeal to you.
As you select a travel companion, be sure to follow certain safety steps – both online and offline. Read the following tips and information and follow the guidelines in the interest of your personal safety and well-being. You are always the best judge of your own safety, and these guidelines are not intended to be a substitute for your own judgment.
Finances
Protect your finances and never send money or financial information, especially overseas or by wire transfer, to anyone on the site or anyone you meet through seniortravelbuddies.com. Report any request of that nature to seniortravelbuddies.info@gmail.com IMMEDIATELY – even if the person claims to be in an emergency. Wiring money is like sending cash: the sender has no protections against loss and it's nearly impossible to reverse the transaction or trace the money.
Personal Information
Never give personal information, such as: your social security number, credit card number or bank information, or your work or home address to people you don't know or haven't met in person.
Block and Report Suspicious Users
You can block and report concerns about any suspicious user anonymously from any profile page, email, or messaging window. Keep conversations on the platform. Suspicious users will often try to move the conversation to text, personal email, or phone conversations. Additionally, please report anyone who violates our terms of use here. Examples of terms of use violations include:
Asking you for money or donations
Requesting photographs
Minors using the platform
Members sending harassing or offensive messages or emails
Members behaving inappropriately during or after meeting in person
Fraudulent registration or profiles
Spam or solicitation, such as invitations to call 1-900 numbers or attempts to sell products or service
Offline Behavior
Keep your communications on the website and get to know potential travel companions online before you meet in person (if that's an option). Suspicious members often rush people to communicate outside the website. It's up to you to decide when you're ready.
When meeting in person, keep these things in mind:
Inform a friend or family member of your plans to meet in person, including when and where you're going.
Make sure you have your cell phone charged and with you at all times.
Make your own transportation arrangements.
What to Ask to Learn About a Potential Buddy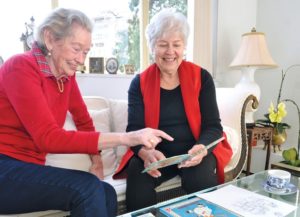 It's recommended that you know as much about your travel buddy as possible BEFORE you take your first trip together. Once you're convinced that this is a potential buddy, take time to speak on the phone and to video chat with Skype, Google Hangouts, Facetime, or other video chat programs. To expedite your first few conversations, you can refer to the following list of potential questions.
What type of travel have you done in the past?
Have you traveled in a country where you don't speak the language? How did it go?
Are you looking for new experiences outside your comfort zone? What comprises your comfort zone when traveling?
Are you a 'When in Rome do as the Romans do' type of traveler? Will you be flexible and accept others' customs and cultural traditions? In a conservative country will you be OK wearing modest clothing, for example? Or is it more important to you to make a stand for western style freedoms?
Are you flexible with your diet? Or do you require special foods? If you eat only kosher or halal foods, or vegan or vegetarian foods, for example, what plans do you have for in-country dining?
Are you an introvert or an extrovert?
Pairing with someone who is your opposite could be good in some ways, and difficult in others. If you need quiet, alone time every day, make sure your travel companion knows it. And if you're someone who is revitalized by people and new experiences, your travel buddy needs to know that ahead of time. You may push each other in new directions, or you may push each other away.
What concerns you or scares you about traveling with me?
Get it out in the open right away. Most concerns and fears are not personal and can be dealt with through talking and getting to know each other ahead of time.
Are you a leader or a follower?
If both of you are one or the other, you'll need to find ways to trade off in your normal role. If one of you is a leader, are you comfortable taking that role during the whole trip? Or, are you comfortable with this new friend leading you on a new adventure?
What are your goals for this trip?
Consider the goals that you and your potential traveling companion have. Are the goals the same, similar or very different? What if you want to go to an opera and the travel buddy doesn't like it? If agreed to by the traveling companions, at certain times, you may choose separate activities. Maybe both will agree to do something only one enjoys and trades off so both do something the other enjoys.
With regard to travel, what are your strengths and weaknesses? Are you always on time? Do you constantly lose things? Are you aware of what is happening around you? Will you be flexible and compromise with your travel buddy?
Get answers to these questions, and others that occur to you as you talk, before you leave on a trip. There are more ideas of things to explore in the article called, "Tips for Getting Along with a Travel Buddy." You both want the trip to be a success, so prepare well before you go!