Travel cards are money savers, something that appeals to all of us. The first time I traveled through Europe, I used my International Youth Hostel and International Student cards extensively. Discount cards come in all sorts of varieties, from local to international. Below I describe some that are available to residents and non-residents of the particular country that distributes that card. In many cases, the cards and/or discounts do not require any type of card, just proof that you are over a certain age, and in some cases, proof of citizenship. Take your senior citizens card from whatever country you reside in. It may be recognized in some places overseas.
Keep in mind, not all discounts require a card. Some senior discounts are only available over the phone. Others are only available at certain times of the year. Call the provider to find out all the discounts for which you may be eligible.
You just have to know to ask!
Senior Discount Cards for US Citizens
As a senior, you can access a variety of travel discounts which may even enable you to afford more travel! Here are a few resources you can use to obtain many of the best bargains available today:
AARP: The American Association of Retired Persons (AARP) is a large nonprofit group focused on advocacy and support for people aged 50 and over. Once you join AARP, for approximately $16 per year, you can read about AARP's extensive discounts on the Travelpage, which lists travel providers who offer discounts to AARP members.
AARP Travel Center by Expedia: AARP has partnered with Expedia to provide a page with even more discounts. Search for flights, hotels, rental cars, cruises, and other activities that are eligible for AARP discounts.
Car Rentals: According to The Senior List, the following car rental companies offer discounts for seniors, although some require you to show an AARP card: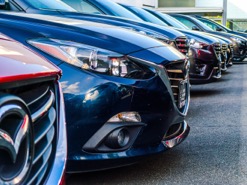 Amtrak: Passengers aged 62+ can get a 15% discount on most fares.
Greyhound: If you are over 52, you can get a 5% discount on tickets.
National Park Services offers a lifetime pass for $80, or an annual Senior Pass for $20. These cards also allow entrance for companions. Also, at many sites, the Senior Passes provide the pass owner (only) a discount on Expanded Amenity Fees (such as camping, swimming, boat launching, and guided tours). Find a list of locations where you can buy the pass here. Or you can purchase it online here.
European Train Travel Passes
Each country in Europe offers senior discount travel cards that provide from 10% to 50% discounts on train travel. Some of those discounts are available only to citizens, and others are available to anyone who meets the age requirement. For some train travel— including in Austria, Britain, Germany, Italy, and Spain, and France — you must purchase a senior card at a local train station (valid for a year; prices vary). Sometimes, however, it's less expensive to shop the advance-purchase travel specials, rather than to use the card discount on standard fares.
Find extensive information by country here and here.

Can a Senior Stay at a Hostel?
According to Arthur Frommer, "every youth hostel organization in the world has (other than in the German state of Bavaria) eliminated the maximum-age limitation on youth-hostel membership or the right to use youth-hostel facilities. A small but growing population of every age and condition—married and single, elderly, middle-aged, baby boomer, yuppie, and preppie—is today flocking to make use of the cheapest lodgings and most dynamic travel facilities on earth."
He continues, "Though the American youth hostel organization has always, in theory, been open to people of all ages (unlike its European counterparts), it is only recently that youth hostels have openly advertised the right of seniors to join and participate. In Europe, formal decisions were required and taken, to accomplish the same goal.
"The reason we use hostels," says an elderly hosteller and former college lecturer from Nebraska, Jane Holden, "is because hostelling is an attitude, not simply a source of cheap accommodations for penniless young people. That attitude never changes. To me, the finest moments of life are in meeting people from different countries and backgrounds, and extending friendship to them. Even if it means trading off a bit of comfort and privacy."
In her article, "Hosteling for Baby Boomers," Barbara Weibel says, "Hostels are safe, well-staffed, usually well located, and generally offer a free breakfast. Most offer metal lockers to secure your possessions while you're away for the day, but be sure to bring along your own padlock." A great tip she passes along is, "One of the biggest hostel secrets I've discovered is that you can book a two-bed dorm room, and unless it's a holiday or other high-traffic time, you'll almost always have the room to yourself. For some reason, hostels hesitate to book a second person into a two-bedroom if they have alternate beds available."
Rick Steves calls them, "European Hostels: The Cure for Expensive, Lonely Travel." He notes that, "a reader posted on my website: "My partner and I stayed in a 'youth' hostel for the first time by Lake Como and thought we'd be the oldest people there. Not so! At our table was a 60-ish couple from Sydney and a 79-year-old British woman who was backpacking alone through Europe. All three were a delight, but especially the backpacker, who said she stays in hostels for the evening company."
If you're ready to trade comfort and privacy for money and community, you can sign up for a youth hostel card at  many websites, including the following. It depends where you're traveling.
Rick Steves also says about membership, "Don't worry about HI membership. Although official HI hostels are technically for members only, nonmembers pay just a few dollars extra per night. Unless you plan to stay at a lot of HI hostels, membership probably isn't worth it, especially given the proliferation of independent hostels."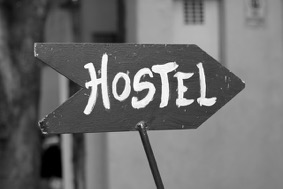 On The Simple Dollar website, you'll find an exceptional article that covers discounts in the US on practically everything, including links, on these topics:
Airlines and flights
Ground transportation
Hotels and lodging
Sightseeing and recreation
Tips for planning
An extensive resources list
You can even download a print version here.
Senior Travel Discounts in Switzerland
Senior citizens are not entitled to discounts on Swiss railways, but discounts are available on museum admission, ski passes and some cable cars. Discounts often start for those as young as 62 (proof of age necessary), although sometimes a higher limit is observed. To help you recognize what you see, the abbreviation for senior citizens is AHV in German, and AVS in French. Though special discounts on travel are not available to seniors, the national travel passes offer fabulous savings on extensive travel within Switzerland. Passes can be purchased at train stations in Switzerland. For comprehensive information, see here and here.
Also available in many resorts and cities is a Gästekarte (visitors' card), which provides various benefits such as reduced prices for museums, swimming pools or cable cars, as well as free use of public transport within city limits. Cards are issued by your hotel.
Regional Seniors Travel Card for Residents of New South Wales, Australia
The regional seniors travel card provides eligible seniors living in regional, rural and remote areas of New South Wales, Australia, with a $250 prepaid card to help ease the cost of travel. You can use the card at certain retailers to pay for pre-booked NSW Trainlink Regional trains and coaches, fuel and taxis.
Find it here.
Senior Railcard for UK Citizens
In Great Britain, you can get 1/3 off train travel with a Senior Railcard. You're eligible for a Senior Railcard if you are 60 years old or over.
Buying online is easy. All you need is a valid debit or credit card and one of the items below:
A valid passport number
A valid UK driving licence
If you'd prefer to buy your Railcard at a staffed rail station, you can also use your birth certificate to prove your identity and age.
Find it here.
Freedom Pass for UK Citizens
A card available to UK residents and/or residents of London that provides free travel options.
Find it here.
Summary
Before you leave on your travels, check what discounts are available for you. Get organized. If you need to order a card, do that before you go (if you can). If making reservations ahead of time saves you some money, get those reservations made.
You'll find plenty to spend those savings on—your next trip? Souvenirs? Entertainment? Drinks? Outdoor activities? Have fun!
Are you traveling alone to your dream destination? Looking for some company on a weekend jaunt or for your annual vacation? Perhaps you'd like to enhance your trip by finding someone compatible with whom to share the journey. At Senior Travel Buddies we have created an automatic process that identifies other members with whom you have the most travel desires in common. You'll also find great advice, such as travel discounts you didn't anticipate. Get your travel plans in motion!